The Hubbard Dianetics Seminar
Regular price
€100,00
/
---
IS STRESS, SELF-DOUBT OR INSECURITY BLOCKING YOUR FULL POTENTIAL?
ATTEND THE 

HUBBARD DIANETICS SEMINAR 
The painful experiences of our past can clearly have an effect upon our present behaviour. But to what degree, and why? That is the subject of Dianetics, researched and codified by L. Ron Hubbard. 
The book presents an anatomy and full description of what it describes as the reactive mind, which according to Dianetics is a hidden source of nightmares, unreasonable fears, upsets and insecurities. This book provides a method intended to help you to get rid of it, and to achieve something Man may previously only dreamed of: the State of Clear.
With over 21,000,000 copies sold and translated in 50 languages, people all over the world have attributed dramatic improvement in their lives.
How the Hubbard Dianetics Seminar Works 
SCHEDULE
Over two exciting and jam-packed days, you'll be guided by a trained Dianetics specialist who will assist you every step of the way.
Day One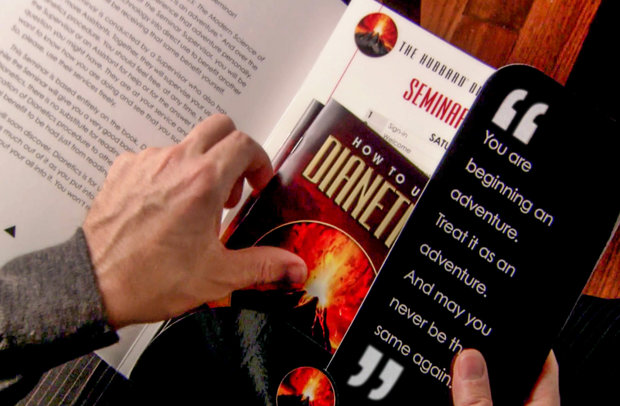 When you arrive you'll sign in and receive your seminar portfolio. The seminar leader will give an overview of the weekend activities and agenda and you'll get started. 
You'll see the film How to Use Dianetics, explaining each part of the precise Dianetics procedure to locate past painful experiences and eliminate their negative effects.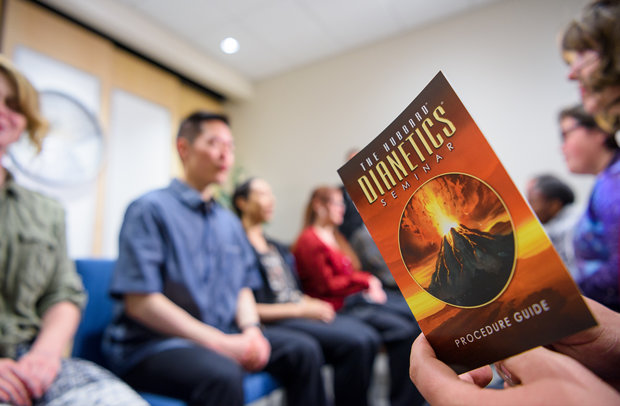 After a short question and answer period from your seminar leader, and reviewing your ten-step How to Use Dianetics Procedure Guide, you will know how to begin applying Dianetics. 
Following the lunch break
we will pair you up with a friend, or another attendee, and you will start applying Dianetics and now either deliver or receive Dianetics. You'll continue through the day, and every step of the way Dianetics specialists will be there to guide you. 
Day Two
The second day begins with a new film to give you more information that will take you to the next step, aiming to increase your certainty in delivering Dianetics to another.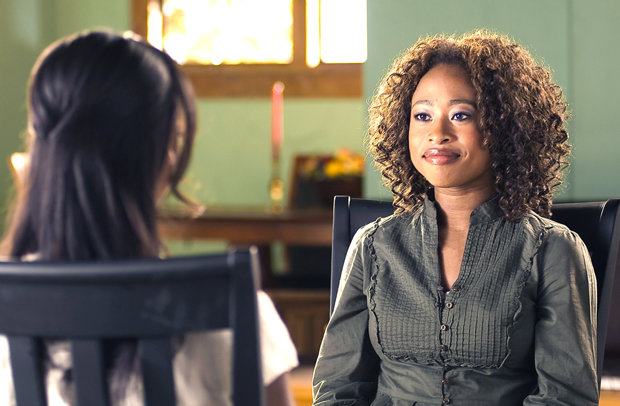 You'll continue Dianetics through the day, before and after lunch, with breaks in between. Any questions you may have through the day will be quickly addressed by our Dianetics specialists so you get the most possible gain. 
Before dinner,
and once you and your partner have worked both ways, applying Dianetics and receiving it, you will wrap up and meet with a trained consultant to go over your progress, what your next step is and get any final questions answered. 
How to Use Dianetics Film
No small part of the success of this seminar is the power of the techniques and the opportunity to see them in a vivid and informative film presentation.
Just some of what is covered in this film includes:
What is the reactive mind? How does it work and what is its power over your feelings, reactions, thoughts and perceptions?
The ten basic steps of the Dianetics procedure presented in detail so you learn what to say, the correct sequence of steps and what to do in any situation that may arise.
Example after example of Dianetics in action, showing how it is done, the do's and don'ts and the results of Dianetics with stories from people who have done it, as well as actual Clears.
UPCOMING SEMINAR DATES:
2nd & 3rd September, 9.30am - 7pm both days.
WHERE IS THE SEMINAR HELD:
The Hubbard Dianetics Foundation 
Church of Scientology & Community Centre of Dublin
Firhouse Road
Dublin
D24 CX39
Tel: 0 1541 8000
WITH THE SEMINAR YOU GET:
Seminar materials plus a copy of Dianetics: The Modern Science of Mental Health, which will be given to you on your arrival.